Certifications
I am an alternative wellness expert, holistic health mentor and motivational speaker. I guide individuals to make life changes and achieve their wellness goals by suggesting and utilizing a holistic approach to lifestyle, nutrition and the use of essential oils.
Diabetic Prevention Lifestyle Coach

Certified in Aromatouch Massage

Certified in Symphony of Cells
My Holistic Wellness Journey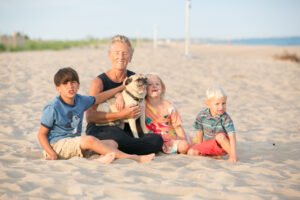 I began seeking natural and holistic methods to wellness while raising my own family and after having been greatly affected by a frustrating and debilitating vision misdiagnosis as a child. This 'eye opening' experience was the very root of my inspiration to seek natural and holistic methods of care for myself and my family and ultimately leading to the creation of Empowered Lifestyle LLC in 2018. I had been using essential oils for about 10 years and then in 2015 started heavily researching them to understand how they could help with my husband's ailing health. In 2017 I found doTerra. It instantly became the answer I was looking for because of their standards of certified pure therapeutic grade products. Every batch of oils is tested 11 times and it is a product I can trust. This is when I gained the confidence to immerse myself in the use of oils. I quickly learned how holistic methods could support the body and perhaps delay the progression of disease. It's now my passion to take this research, knowledge and experience to support and guide those who want to utilize holistic methods that include essential oils, nutrition and lifestyle changes to achieve their ultimate wellness goals and live their best version of themselves.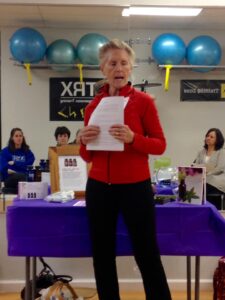 I once owned a health food store in Glastonbury, Connecticut far before it was in style and the trend as it is now. I was beyond excited about sharing resources for better health and better living with the community. Eventually I sold it and began helping support my husband's dream of being in the automotive industry. I am the former Vice President of East Coast Auto Salvage Incorporated.
I am passionate about the prevention of Type 2 Diabetes as a result of living with my late husband Bill who struggled with Diabetes for over 35 years. As a result of this experience, I became certified as a Association of Diabetes Care & Education Specialists (​ADCES) Diabetic Prevention Lifestyle Coach. I am also certified in Aroma-touch Massage as well as Symphony of Cells. It is my life's mission to empower people to live a life of vitality in a simple, safe and natural way with a variety of tools that include essential oils paired with healthy lifestyle choices.
I volunteer and mentor with the Connecticut State Board of Education and Services for the Blind (BESB) helping others who are visually impaired. I have two children Taia and Traci, two grandsons and one granddaughter Leo, Rocco and Giada. I live in Glastonbury, Connecticut with my Boss Pug Rico and my guide dog Ollie.